Internet access has become essential in most homes and work because they help us in communicating and collecting information. Whether you are using your laptop or a mobile phone you will need internet that will help you in interacting with others. Different types of internet service providers have different packages. Let us look at some of the factors to consider when looking for the best internet service provider;
Location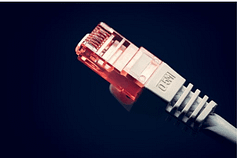 The location of your apartment or business is critical when you are choosing an internet service provider. Certain providers do not have coverage in given areas. Look at your location and find out which internet service providers have coverage in the area. Businesses in the cities usually have more options as compared to those in the rural areas.
Security
The security of your internet connection is of utmost importance whether you are using it at home or for the business purposes. You need to secure your internet connection so that you prevent it from being hacked by the outsiders. Since you have a right to privileged or private information that is saved on your server or computer, you need to safeguard it. One of the ways of safeguarding your internet connection is by encrypting it.
By encrypting your internet connection, you will prohibit unauthorized access. You will also be able to monitor what happens to your internet connection if you encrypt it. This will help you in thwarting an attack on your network.
Speed
Different service providers have different packages when it comes to speed. Fiber optics is one term that has changed the ball game as far as the internet speed is concerned. The fiber optics is far much faster as compared to cable internet. Since we have different packages that have different speeds, you must consider the maximum internet users that are using the connection at any given time. If the internet is slow because of the maximum users, then you may need to subscribe to higher speeds.
Cost
Since everything has to be done within budget, also consider the cost of the internet. Depending on the package and the internet service provider, the cost of the internet can range between $20 and $400 per month. The internet cost for businesses is usually much more than those of the households. Businesses prefer high speeds because it is easier to teleconference and receive and send emails with much ease.
Customer service
Lastly, the customer service is critical because there are instances where the internet might have downtime. When this is the case, you need excellent customer care service who respond to your issue faster and can resolve your issue within the shortest time possible. Watch the video below for best tips when choosing an internet service provider;
…