They say that it is a small world but stepping on various parts of the world is challenging. It needs planning since other factors will determine whether you will step foot to all parts of the world or not. Since there limitless options as far as the holiday destinations are concerned, you have to critical look at the different factors before choosing the perfect holiday destination. Some of the factors to consider when choosing a holiday destination include;
Newbie
Firstly, are a novice as far as traveling is concerned or not? Going to a holiday destination is not as easy as it sounds since it involves budgeting, packaging the clothes, and spending lots of night away from your home. If you are traveling to a foreign country, are you able to speak the local dialect? If not are you able to pay someone to do the translation for you?
Traveling alone?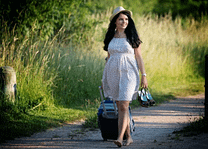 Another factor to look out for is whether you are traveling alone or not. This is critical especially if you are traveling in certain countries. For example, in countries like Saudi Arabia, it is not recommended to travel all alone; since women are escorted by their male counterparts in public.
Secondly, unless you are traveling with the toddlers, you may be required to pay for the children in your entourage. If you are traveling with kids, look for a location that has activities that are appropriate for kids.
Accommodation
Accommodation is a crucial factor when it comes to choosing a holiday destination. Since shelter is a basic human need, you need somewhere safe where you will camp during the night or when the weather is not so friendly. The type of accommodation you secure will depend on the number of people you are traveling with. If you are visiting with your family, it might be advisable to book a villa.…