We have different types of awards that are held every year to recognize and appreciate the most outstanding musicians in each genre. Since it the human nature for one to be at the top, these awards are usually competitive. Artists use their resources to marshal support so that they are voted as the best. This leads us to the question: how do musicians benefit from this music awards? Well, this write-up explores the benefits of music awards to musicians;
Financial assistance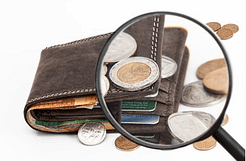 Many artistes desire to win the music awards because of the financial package that comes with winning such awards. Awards that have significant business tokens are usually closely contested. Many artists typically use their resources to solicit for assistance from their fans especially if the winner is determined by the total number of votes cast.
Once a musician wins such a considerable sum of money, he can use it to expand his business. Since many issues in life are pegged on finances, the musician can easily expand his music empire and produce better songs which will make him known far and wide.
Mentorship
One of the things that many upcoming musicians lack is mentorship. They lack people to guide them and show them the way as far as music is concerned. However, most of these awards have structures whereby all the participants are trained and mentored in various factors that are related to music. They are taught how to manage their finance correctly. They are also taught on stewardship and how to best manage the celebrity status that most usually do not know how to handle.
Expanding your talent
The music awards offer musicians with opportunities to expand their talents. Some prizes might grant you entry to some of the best music academies in the world. Getting an admission in such an institute is usually the dream of all musicians since they get a chance of expanding their musical talents.
Also, you are likely to meet other artists in the academy whereby you will interact and share ideas. At the music academies, you will interact with the best voice coaches and music teachers who will help you to be a better singer. You are also likely to learn to play some musical instrument which will help you to be a better musician.